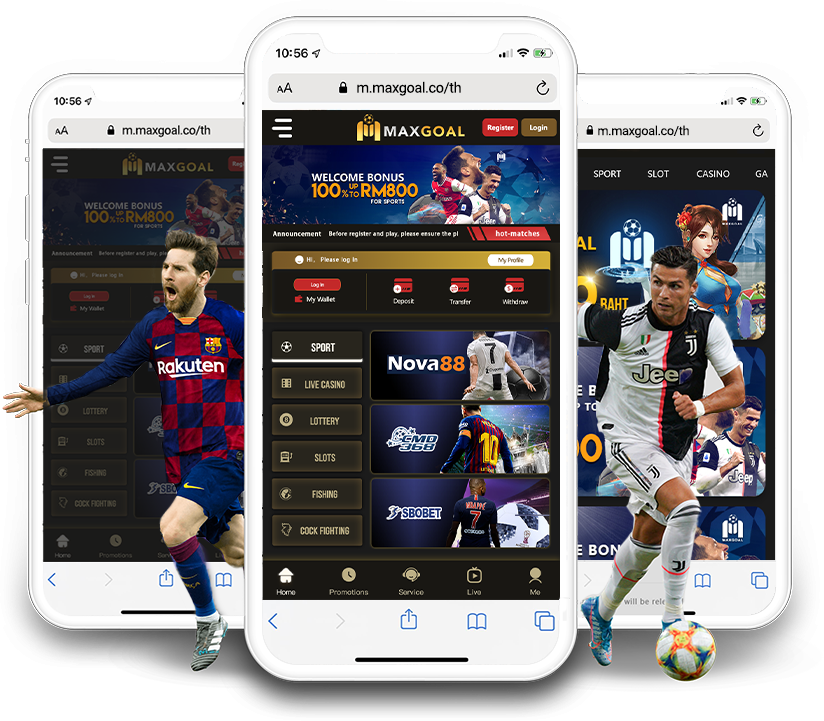 MAXGOAL H5 MOBILE
An online gambling page that best fit to your mobile browser
Maxgoal provides customers with the most exciting and fun real games all in H5 mobile page view.

With H5 mobile page, Maxgoal's website user interface will be aligned and fit to customers' mobile browser which performs just like a mobile app.

It is easy to be used and most importantly, this helps customers to save their smartphone's memories.